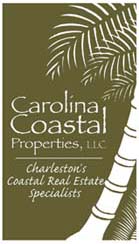 We're Located at
1507 Palm Blvd
Isle of Palms, SC 29451
843.886.9444


We are blessed to have such wonderful clients and friends to work
with. We truly enjoy helping them to successfully buy and/or sell real estate
and are grateful for their kind comments.
---
"Dennis was one of three brokers interviewed to sell our home in Wild Dunes. Our experience was one of our best in thirty years of real estate investment. His attention to service and level of communication are rare. Dennis approaches real estate as a professional marketing and sales strategist, which was evident in selling our home in less than two weeks after other brokers had tried and failed. This was accomplished without low prices but in fact achieved a higher value than previous sales. We would recommend Dennis to anyone with great confidence."
John L. Knott - Charleston, SC
---
"Dennis put us at ease right away. He knows what he's talking about, but, more important, he wasn't motivated to do a deal that wasn't a perfect fit for us. I don't think he's motivated at all by a closing. He was more interested in how the deal fit for us. That's a remarkable attitude."
John & Lori Pitner - Ft. Collins, CO
---
"Julie and I are truly grateful for the very professional, honest, and patient assistance you gave us in selling our oceanfront home on the Isle of Palms. Questions would come up here and there, worries would raise their head and you and Ginger were superb in your assistance and reassurance through every step of the process. You were always available for the Taylor concerns! We would come to you in a heartbeat for future times we will be buying or selling property anywhere in the East Cooper area."
Stephen J. Taylor, MD - Mt. Pleasant, SC
---
"From the first time we began to work with Dennis and Ginger, we felt genuinely comfortable. Their honesty, "ease of doing business", and friendly demeanor were very welcome surprises. They not only helped us sell our first home on Isle of Palms but also helped us find our perfect little piece of "island life". And their service didn't stop at the closing. Along the way they've helped us line of contractors, given us names of the best places to buy those unique touches to furnish our home, as well as
being our eyes and ears when we're not there. We've grown to depend on
their support. Oh, yeah...and somewhere along the way we developed a wonderful friendship! I can't imagine working with anyone else. We will without hesitation continue to work with Dennis and Ginger and will recommend them to anyone looking to find their piece of paradise in the Charleston area."
Sam & Vicki Tuten - Cincinnati, OH
---
"Deb and I truly appreciate the great service and hospitality that you have provided over the last three years. We wouldn't even think about any other Realtor for Wild Dunes. You are extremely knowledgeable and honest and an absolute pleasure to work with. We look forward to continuing our relationship for many years to come. Thank you."
Mike Maroon - Summit, NJ
---
"It has been an absolute pleasure working with you & Ginger on real estate opportunities on the Isle of Palms. Your straight forwardness and knowledge of real estate in the area, along with your friendly demeanor, has been extremely helpful in identifying and acquiring property on the island. We will continue to work with you and Ginger on all our real estate needs in the greater Charleston area."
Jay and Liz Piccola - Bedford, NH
---
"I wanted to drop a quick note to thank you for your help the past year in both the acquisitions and sale of my property at Wild Dunes. Your patience and perseverance has paid off for us. Your advise on renovations and potential rental strategies could only come from a local, seasoned real estate professional. The advice you gave me on the renovations and alerting me to the sales opportunities in the fall of 2004 netted me a 42% return on my investment in less than one year. This profit has been set aside to fully fund our children's college education and for this we are grateful for your work and advice."
Patrick Molamphy - Albemarle, NC
---
"After considering the purchase of a vacation home for some time, We knew within an hour of meeting with Dennis that not only had I found the right real estate professional to work with, but had also found the right resort to spend our vacations for the future. Dennis has a great knowledge of the resort, helping us to understand how the real estate market has performed historically and what our expectations should be. If someone is looking to work with a true professional who is more concerned about finding you the right property rather than just selling you any house, then Dennis is your guy.
Todd Dickinson - Rochester, MI